Hello there!
Welcome To WoodworkerMagic!
My name is Paul Smith, and I am 36 years young.
For the last 3 years or so I've been an avid 'weekend warrior' woodworker, learning everything I can about working with wood and loving every second of it.
Every single chance I get, I am in my workshop.
Recently, I decided to channel my passion for working with wood and start my website 'WoodworkerMagic.com'.
It has been an incredible experience so far and I'm very excited to continue posting helpful content for the woodworking community and grow this site to the moon.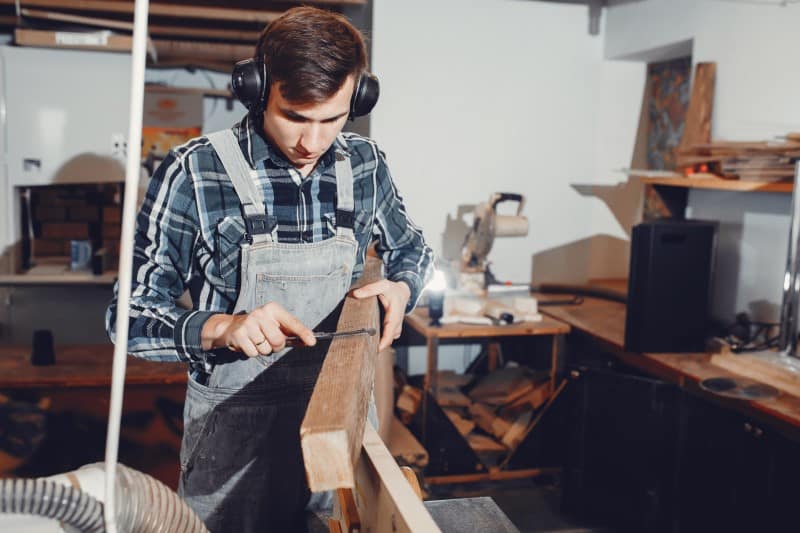 My Story
I first discovered the joys of woodworking a little over three years ago.
Basically, it all happened because my neighbor was what you might call a 'die-hard' builder; he would constantly be making furniture, bookshelfs, benches, cabinets, the whole nine yards – it was impressive and he seemed to have a great time doing it as well.
So, one day, I decided that I wanted to 'get my feet wet' in the world of woodworking.
My neighbor was an older guy, very much what you might expect an expert woodworker to be, and when I told him I was interested in building with wood he was more than happy to start showing me the ropes.
That was the start of what has now become a lifelong passion of mine!
My neighbor taught me every fundamental aspect of woodworking… it was practically 'Woodworking 101' and it truly changed my life.
I still borrow tools from my neighbor, ask him for advice, ask for help, etc.
But, that said, I like to think that over these past few years of intense weekend woodworking experience, I am slowly getting to his level of skill and rarely need his help anymore.
Maybe soon he will be asking me for help.
My growth in the world of woodworking has been an amazing journey, so much so that I decided to channel my passion into creating this website.
My mission on this site is to help you learn everything you need to know about woodworking and more so that you can cut down the learning curve by half.
Learning woodworking is a process that is very enjoyable but, if you can become better much faster, why not do that?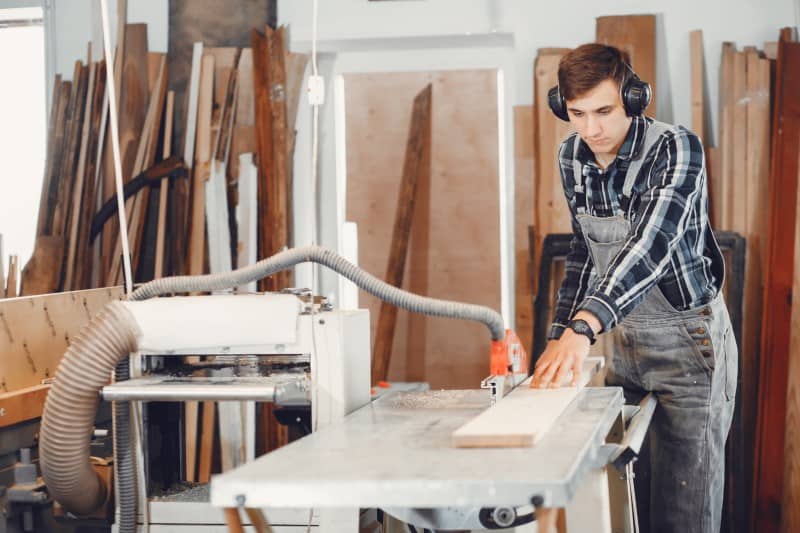 How I Create Content
Every single piece of content that is posted on this website has been both planned and personally edited by myself.
This is to ensure that every article and post that is published on WoodworkerMagic.com is accurate, helpful, and high-quality. I have very strict standards on our content – there is a lot of bad information out there on websites in all niches, and the same is true in the woodworking space.
As I've said, my goal for this website is to help woodworkers learn everything they need to know about woodworking – so, to accomplish this goal, I personally make sure every article that is posted on this site is as helpful as can be.
I use freelance writers to help me with keeping up with our regular content posting schedule – however, every post is edited by me and only I have the power to publish articles. So, you can be sure that all the information we post is 100% accurate and meant to help YOU.
Whenever we write review posts, we make sure to comb through online reviews and video demonstrations to determine the best products for you – although we usually try to focus on products/tools/equipment that we have personal experience with, this is obviously not possible in all circumstances which is why reading 100's of online reviews is what we have to do.
I also tend to ask for recommendations from my woodworking friends and local woodworking store professionals, and these recommendations I share on this website for readers to also benefit from.
In summary, I want WoodworkerMagic.com to be a place where woodworkers can go to get accurate and helpful information that is not skewed by sponsorships or excessive affiliate marketing.
Authenticity is what we are about.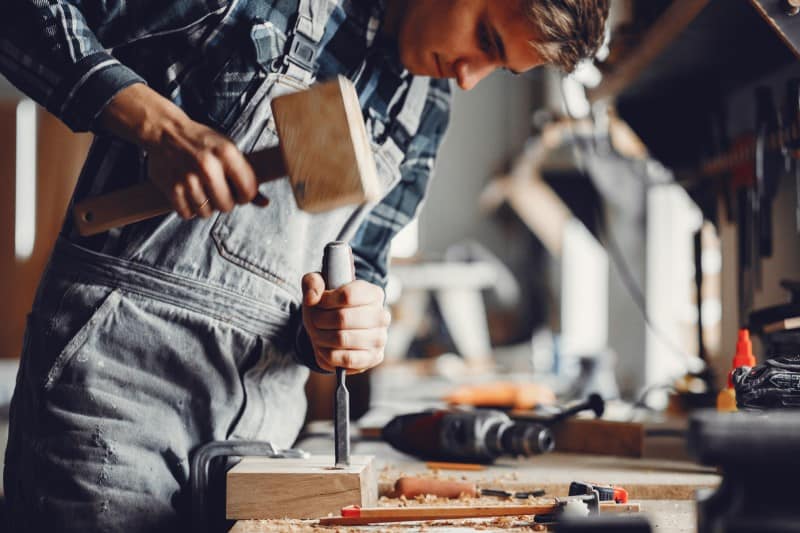 What's In It For You?
I realize that there is a vast range of woodworking skill levels on the internet; we all have different backgrounds, experience, opportunities, etc.
Some of us have the privelege of being able to work on projects every single day, some of us only a few days out of the year.
You may be asked, Am I the right person to read WoodworkerMagic.com?
I believe if you answer 'yes' to any of the following statements, this website is for you:
You want to get better at the skill and craft of woodworking, no matter how experienced or in-experienced you currently are.
You want authentic, helpful woodworking advice that is not tarnished by website owners just trying to make a sale.
Woodworking is a craft you are interested in and want to learn more about, whether you've never even picked up a hammer or not.
If you answered 'yes' to any of those statements, you will thoroughly enjoy what this site has to offer.
You can start exploring our array of articles, guides, and review posts here.
Email: [email protected]